Global configuration
In the Masa CMS Admin there are global settings in the left menu.

Sites
Here you can see an overview of all the Masa sites in your current installation.



You can also view and change the bind order.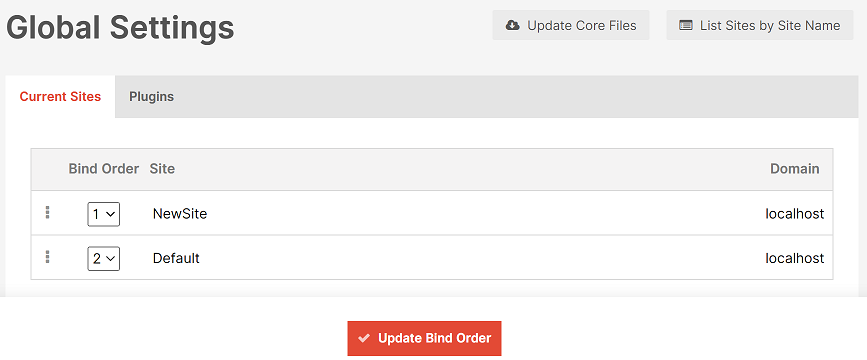 Add Site
When adding a site the most important configuration item is the Site ID. Choose this carefully, since it can't be changed.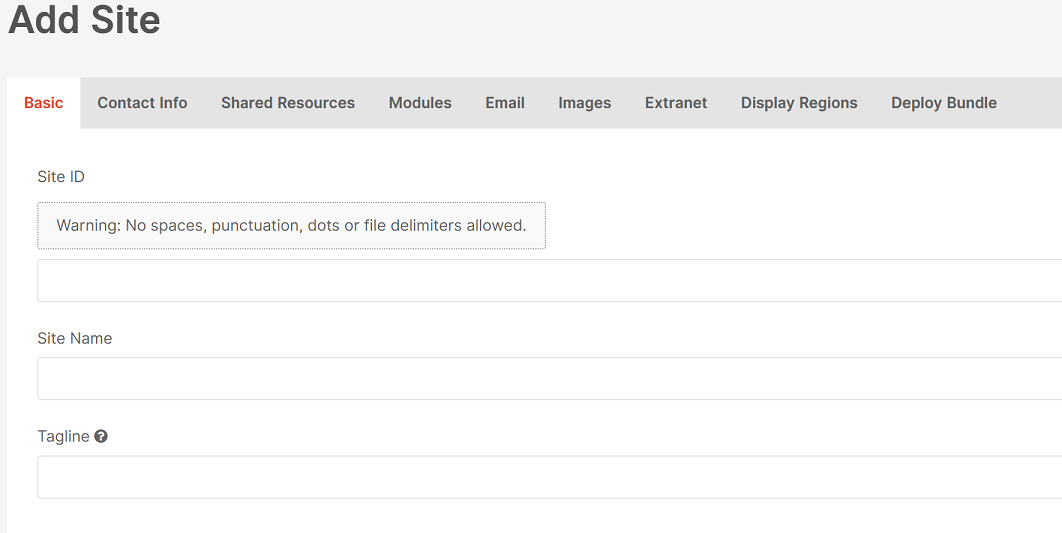 Copy Site
A site can be copied from one existing site to another existing site within Masa CMS.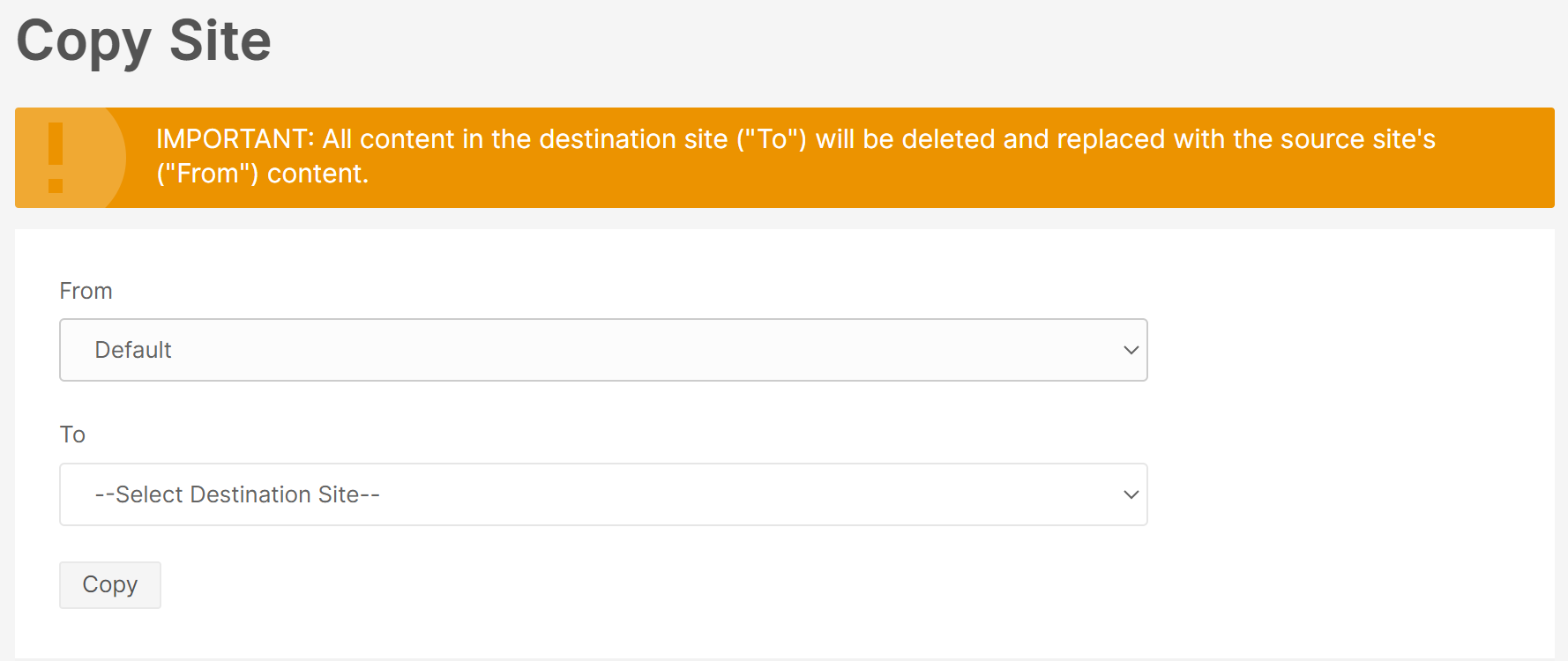 Plugins
Here you can see an overview of all the Plugins that are installed in the Masa CMS.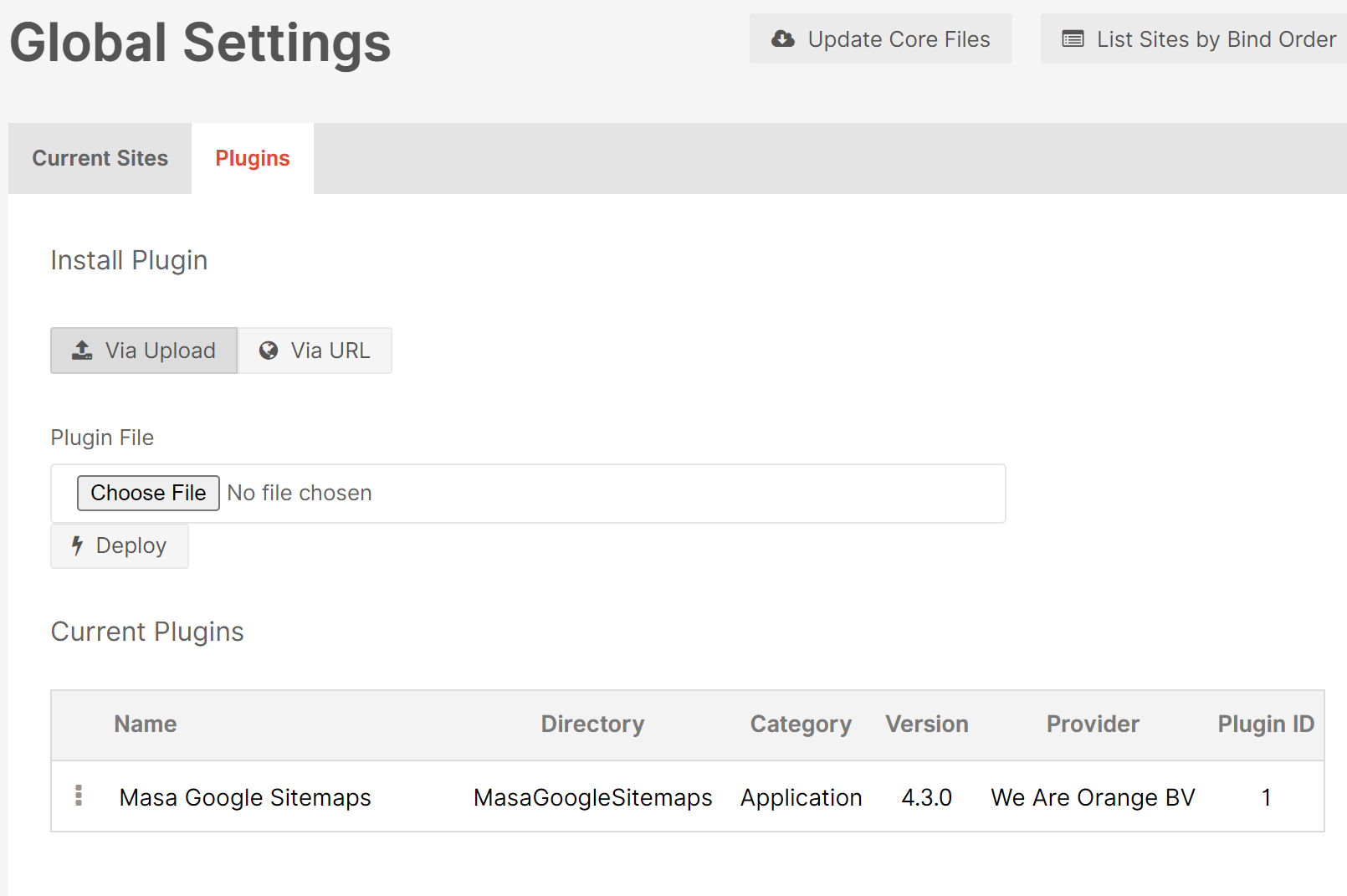 You can also install new Plugins, either via upload or via an URL.
When you go into the details of a Plugin you can see on which Site(s) the plugin is assigned to under 'Site Assignment'.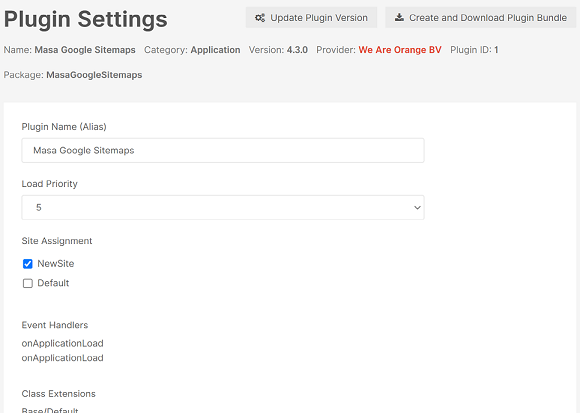 This means that the plugin is availabe for that particulair site.
Update Masa CMS Core
You can auto-update the Masa CMS Core, but be sure to make a backup of your Masa CMS installation.

Reload application
For some changes the application needs to be reloaded for them to have effect. After reloading you are redirected to the Content Manager.
---