Site configuration
In the Masa CMS Admin there are site settings in the left menu.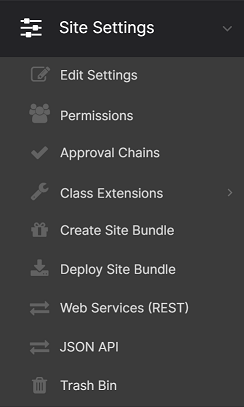 These are the settings in the context of the current selected site in the menu above.


Edit Settings
Here you can edit the settings for you site.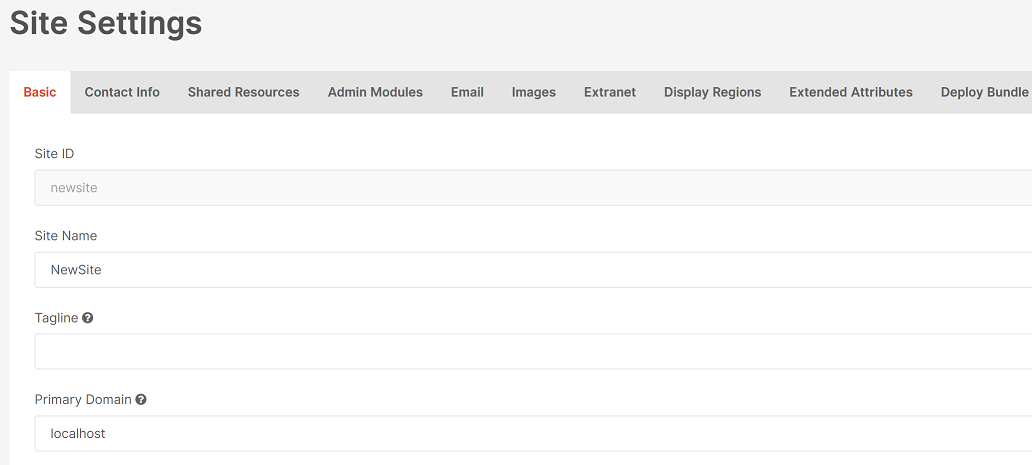 The Site ID can not be changed.
Permissions
Here you can manage the permissions for the Content Manager.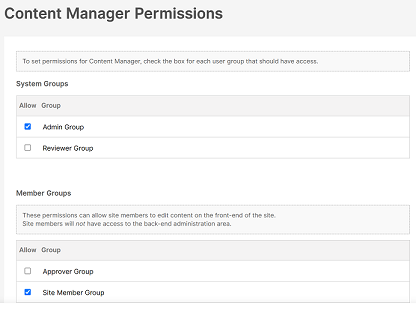 This is done via the Group a User is a member of. Only Users via the System Groups can have access te the Content Manager in the Masa CMS Admin. Member Groups can have editing capabilities via the front-end of the Masa CMS site, but not via the Masa CMS Admin.
Approval Chains
Here you can edit and manage Approval Chains. Approval Chains allow for a 'chain' of content creation and review by different Users. That way the content on your website always is checked en verified before it is published.
Class Extensions
Here you can manage the Class Extensions. Class Extensions are a way to customize common objects within Masa CMS. So instead of a default Page content object, you can create a custom Blog content object, which is derived from the Page. In this way you can tailor the content objects in Masa CMS to the needs and topic of your site.
Create Site Bundle
You can create a Site Bundle of your Site. A Bundle includes a Site's architecture & content, all rendering files (display objects, themes, javascript, etc.). This way you can deploy content from one site to another site across instances. This can be usefull in a DTAP (development, testing, acceptance and production) environments or creating a backup of the content of your site.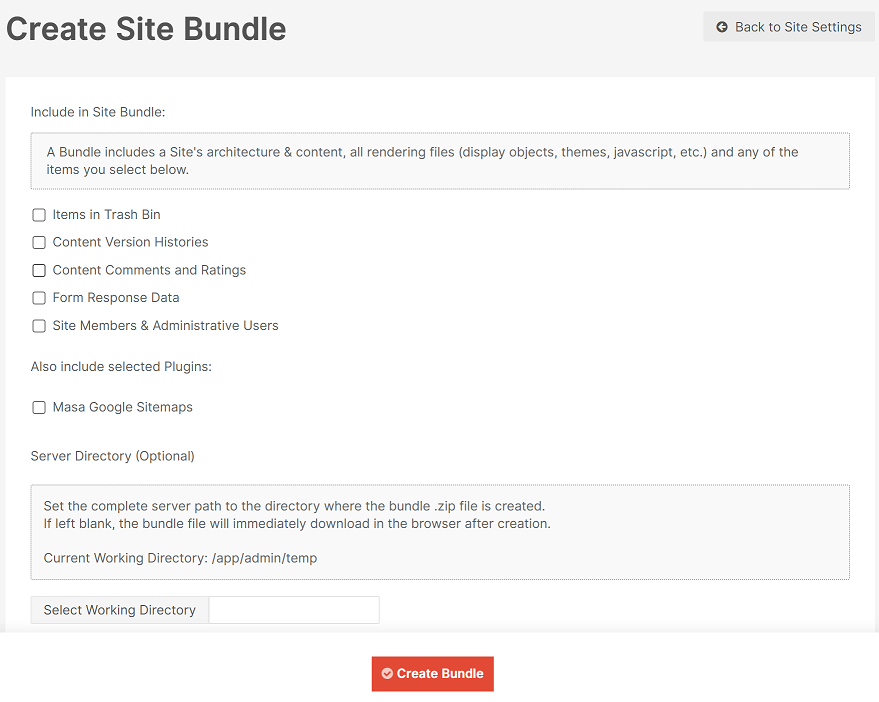 You can save the Site Bundle on the server or you can download it directly as a .zip file.
Deploy Site Bundle
After creating as Site Bundle, you can deploy the site bundles here. Remember that when deploying a site bundle that all content will be overwritten!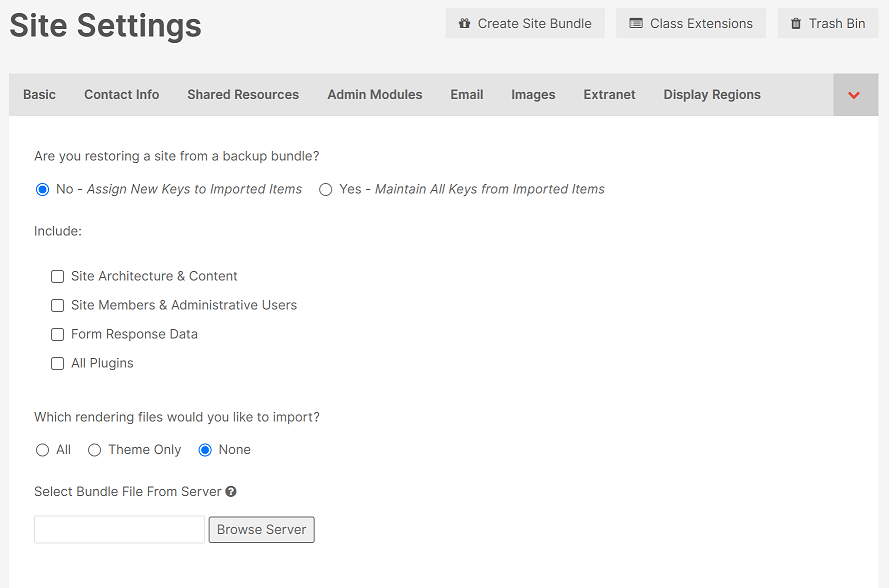 Web Service (REST)
Masa CMS provides REST Webservices. This way you can create custom front-end clients and let Masa CMS provide the content for them. The content for these clients can then be managed in the Masa CMS Admin.
JSON API
Masa CMS provides Webservices based on JSON API. Similair to the WebServices using REST.
Trash Bin
When a Content Item is deleted from Masa CMS, it is not immediately removed, but placed into the Trash Bin.
---